REES provides mechanical airlocks, feeders, and screw conveyors to work with pneumatic conveying systems to discharge or transfer waste. Design specifications are determined by the material characteristics, bulk density (lbs/ft3), and flow rate (lbs/hr).
Our own line of REES rotary airlocks uses flexible tip rotors to discharge waste from cyclones and filters to transfer systems or storage bins. We also sell machined airlocks in a range of sizes from our partner suppliers.
Rotary feeders are used to regulate the flow of materials from one chamber to another sharing the same pressure. REES uses feeders in high-pressure systems common in the pneumatic conveying of dry free-flowing materials such as powders, granules, or pellets.
REES integrates screw conveyors into many of its systems as a cost-effective way to convey bulk materials to waste containers or truck load-out structures. Multiple inlet and outlet points can be used with rotary airlocks and slide gates to control the flow into and out of the conveyor. After screw conveyors are sized based on system load design, parts are brought into our shop, custom fabricated, and assembled.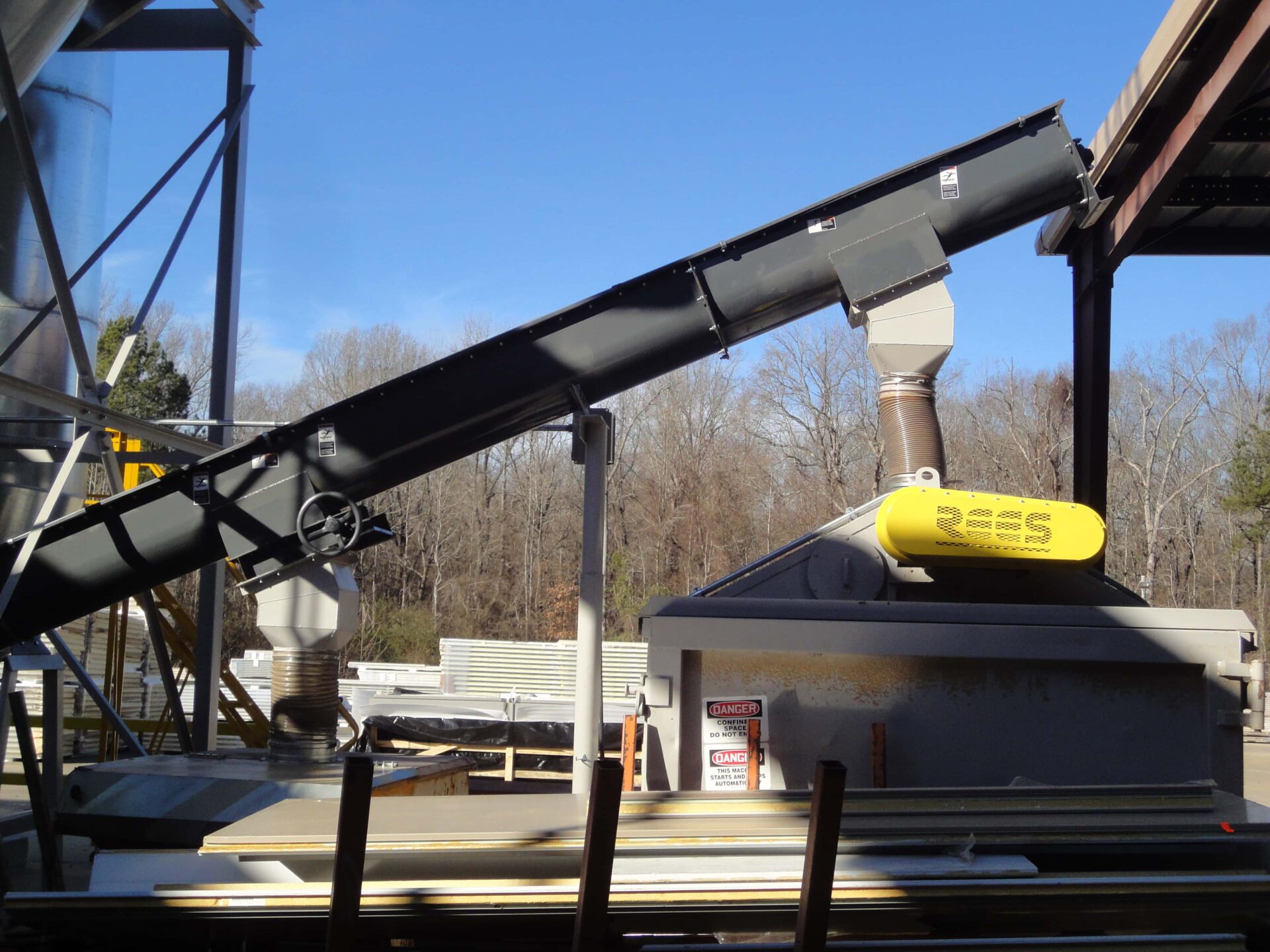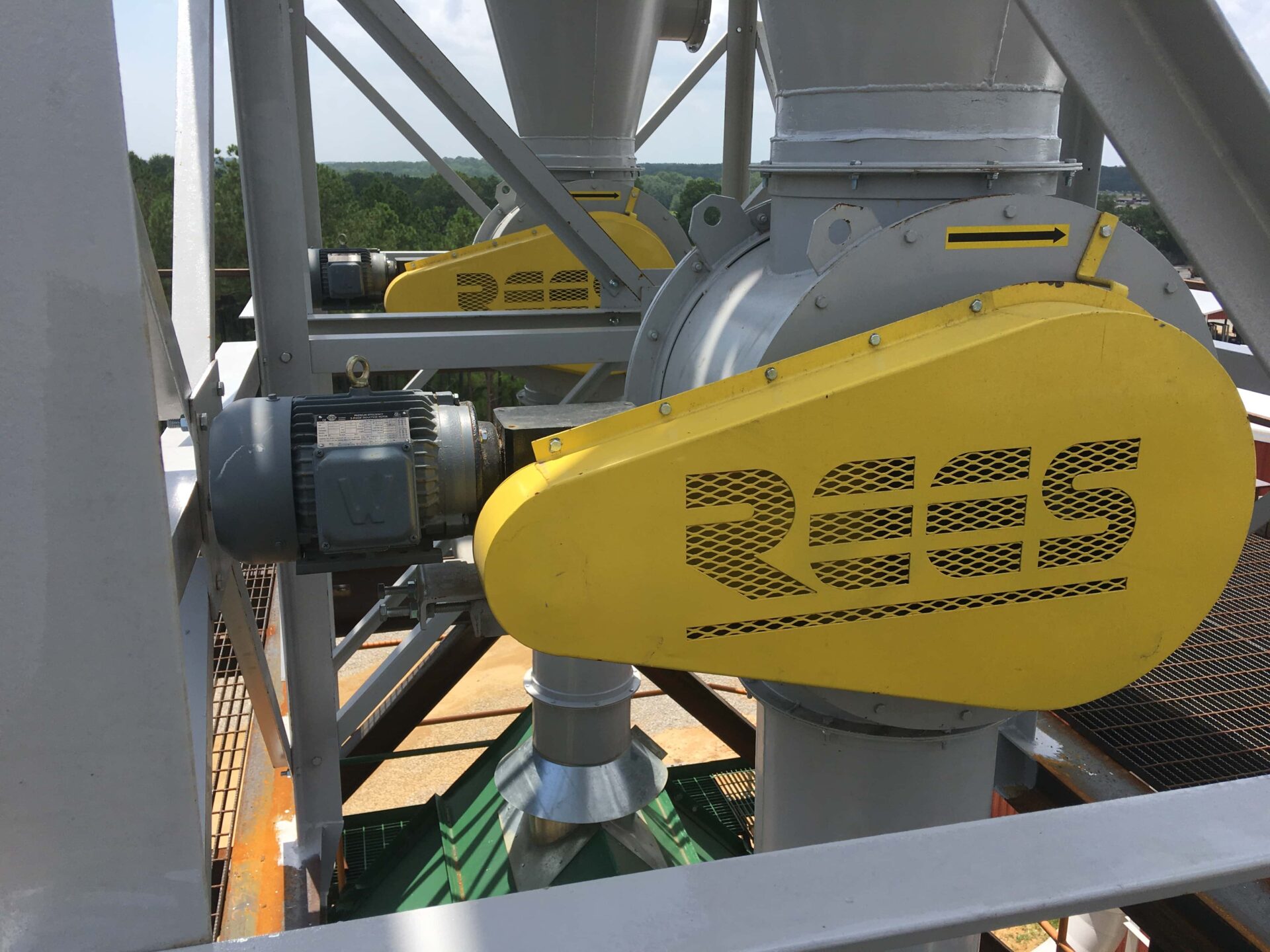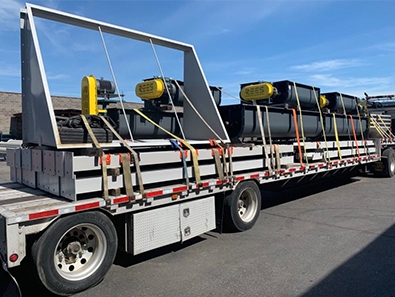 ---
REES Model RVC Rotary Airlock
REES airlocks are used in low-pressure air systems to feed high volumes of bulk material from cyclones and filters to transfer systems and bins. Flexible rubber-tipped rotors help reduce the chance of mixed material plugging and allow for wiper blade replacement. The fabricated steel housing and chain-drive components are built to withstand continuous heavy-duty on-line operation.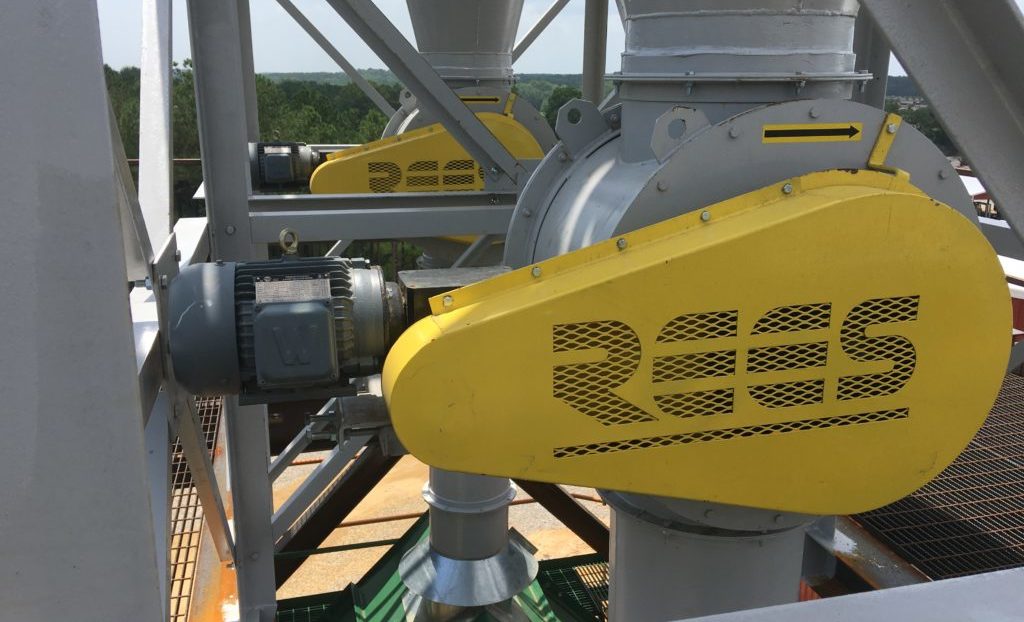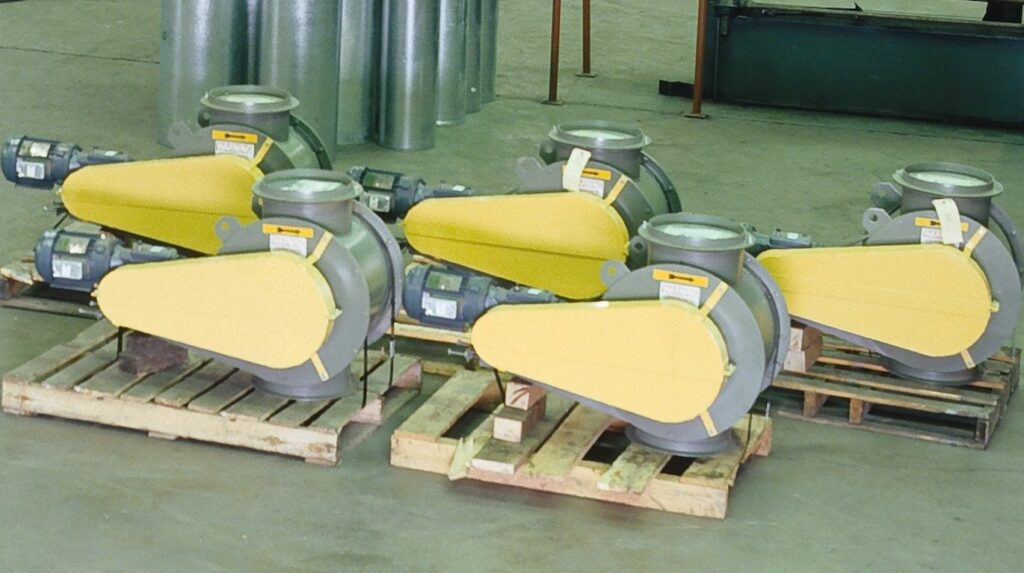 Housing
10 GA carbon steel housing
3/8" removable side plates w/ gaskets
Round flanged inlet and outlet
All-welded construction
Lifting lugs for easier install
Rotor
3/8" heavy-duty rubber wipers
1/4" vane mounting plate reinforced w/ 10 GA CS
Externally mounted, 4-bolt flanged bearings
Drive Assembly
Chain and sprocket drive with guard
Heavy-duty worm gear reducer
TEFC motor w/ C-faced direct mount
Easily adjustable chain tension bolts with lock nuts
---
Additional Information