REES offers a wide selection of size reduction equipment categorized as grinders, shredders, and hogs, serving the wood, paper, plastics, and recycling industries. Our experience with OEM suppliers such as Weima America and Montgomery Industries enables us to find waste reduction solutions integrated with our total system design and turn-key installations.
Infeed options to grinders and hogs include both gravity and horizontal belt conveyors. Discharge options include gravity feed to mechanical conveyors or blower systems.
Blowers, cyclones, and other piping system components can be used to convey processed scrap material away from grinders and hogs to other locations.
Integrated scrap reduction systems can be used in a wide variety of industrial applications as indicated below.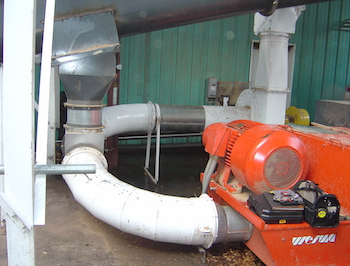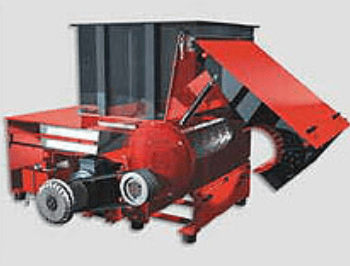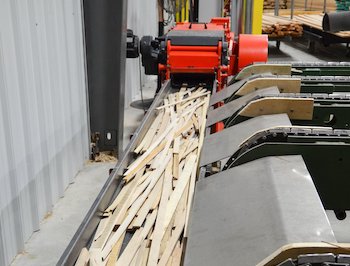 ---
Wood
Furniture scrap
Rippings and Edgings
Veneer and laminate
Pallet scrap
Particle board trim
Blocks and slabs
Cutoffs and trim ends
Logs and bark
Mixed chips and shavings
Chip screen rejects
Crossties
Wood yard waste
---
Paper
Corrugated boxes
Corrugated paper
Cardboard
Paperboard
Commercial printing
Flexible packaging
Paper packaging
Foil processing
Folding cartons
Paper
Paper fiber
Paper scrap
---
Plastics
Thermoplastics
Thermosets
Elastomers
PET bottles
Textile fibers
Insulating materials
Floor coverings
Plastic crates
Moulded parts
Plastic containers
---
Recycling
Aluminum cans
Industrial trash
Municipal refuse
Wood recycling
Plastic recycling
Paper recycling