REES designs and fabricates transfer and loadout systems that move collected waste from cyclones, filters, and grinders. Our design department gives special consideration to material characteristics, bulk density (lbs/ft3), and volume capacity (lbs/hr) to build the most efficient system.
After waste materials are collected and transferred, various methods are used to load the waste into containers, trailers, boilers, storage bins, silos, or to another manufacturing process. REES designs and builds 4 types of systems described below.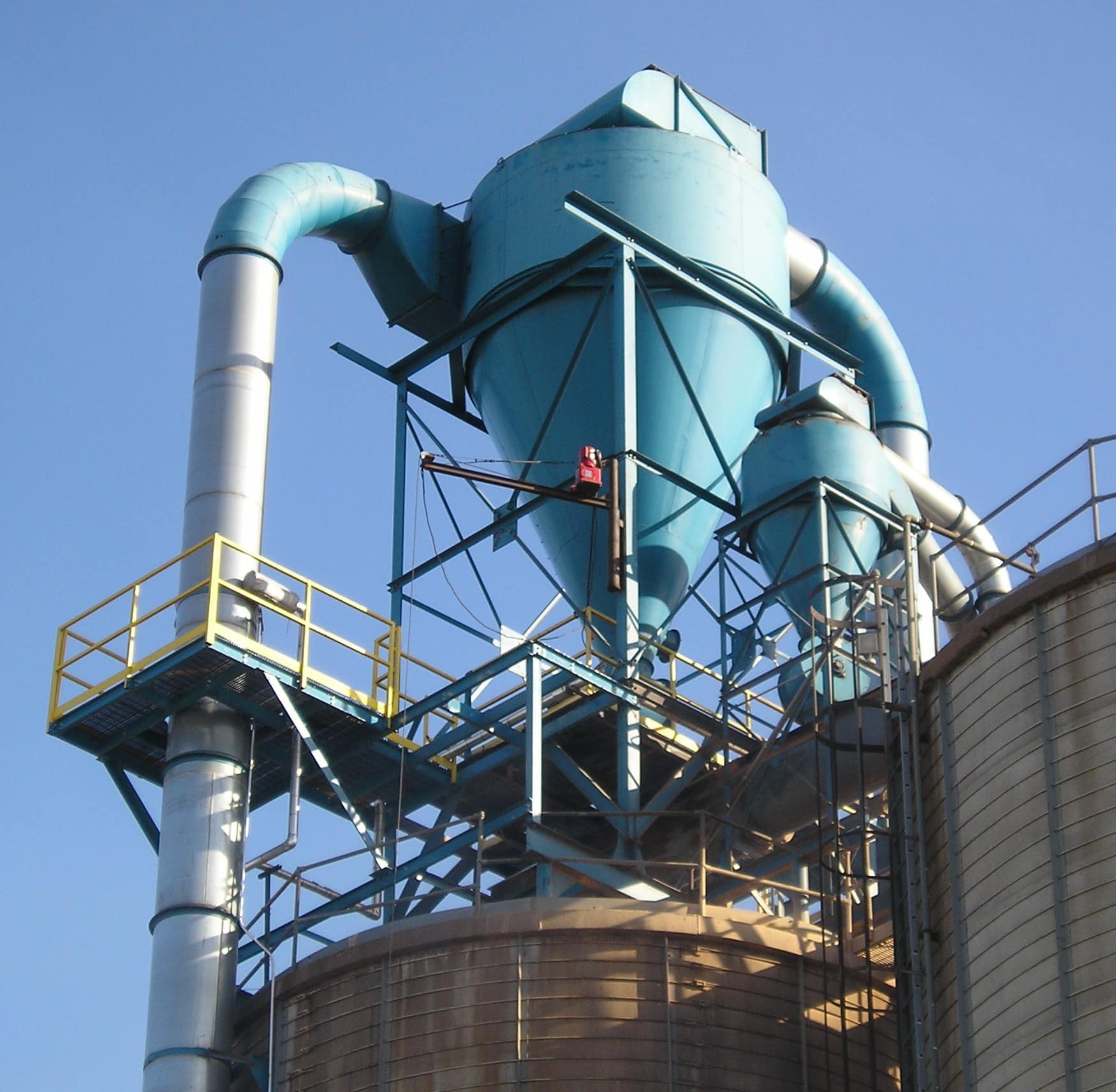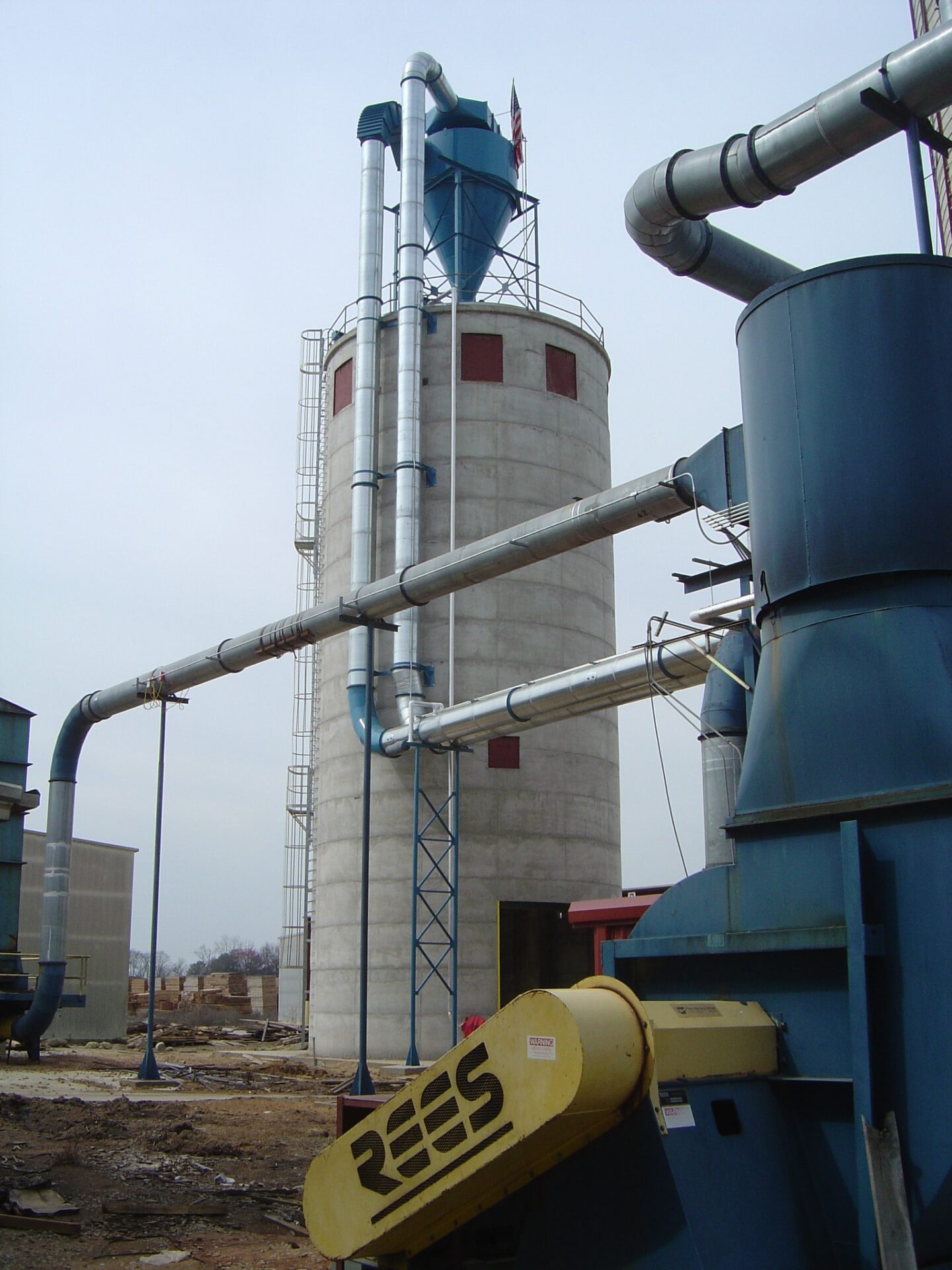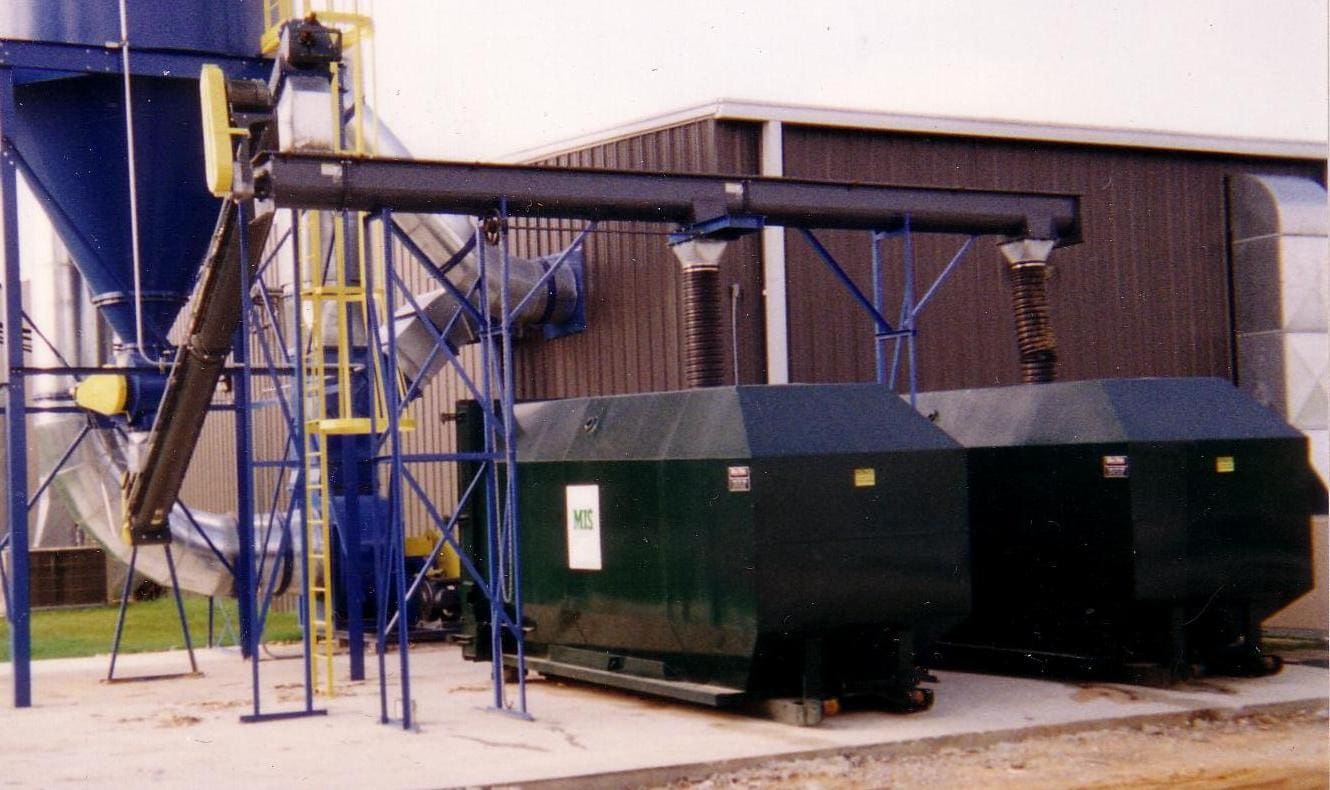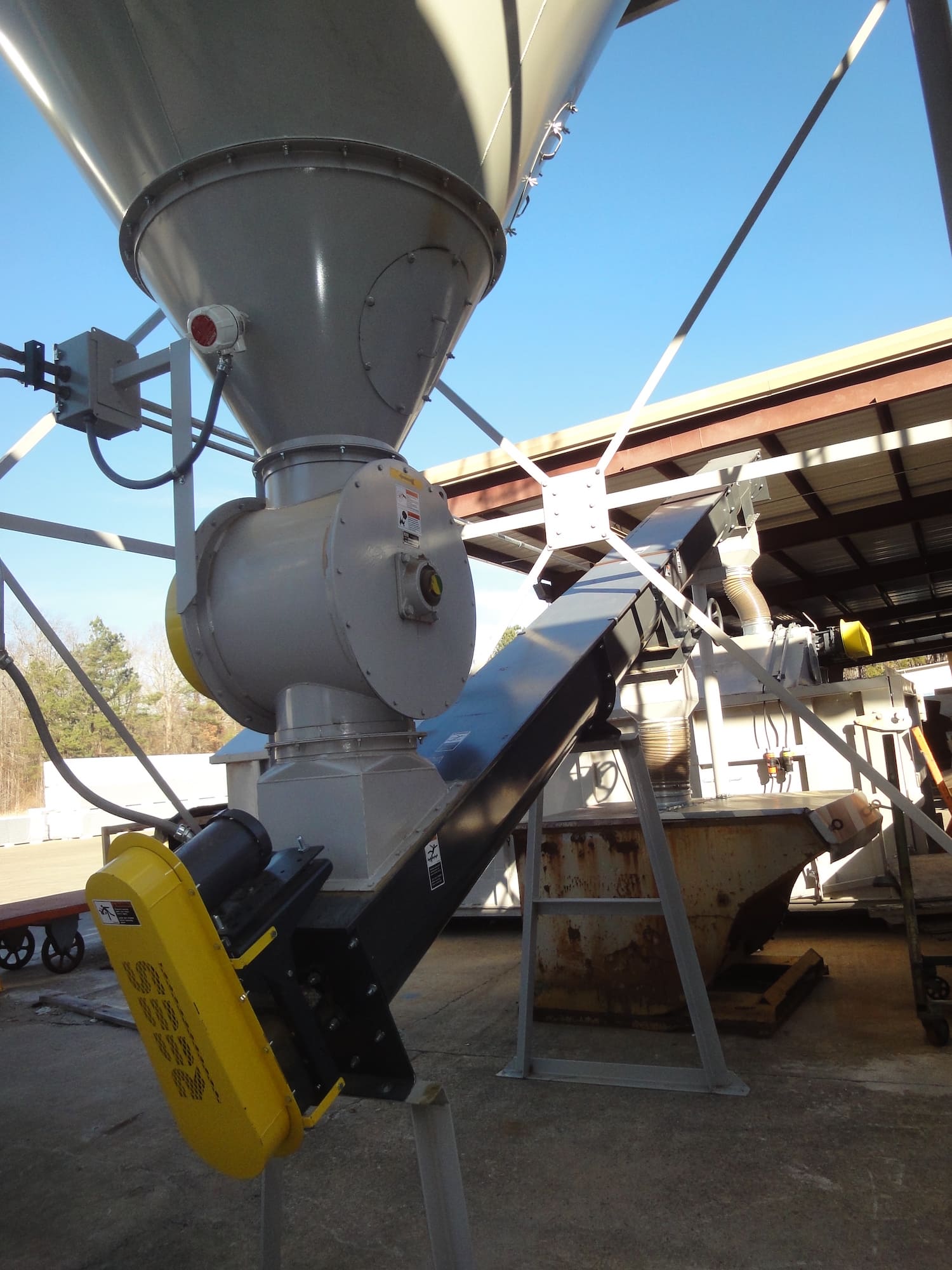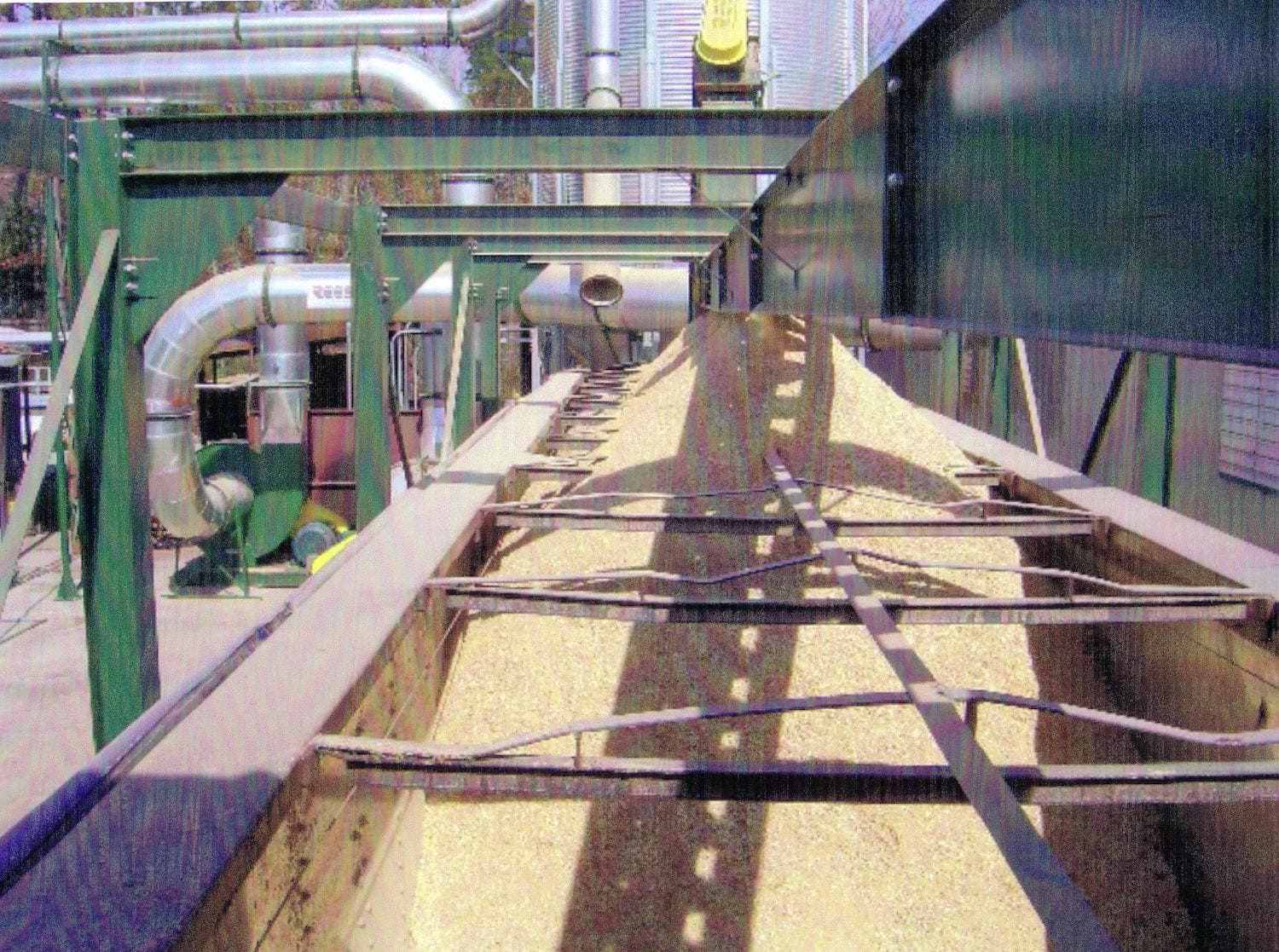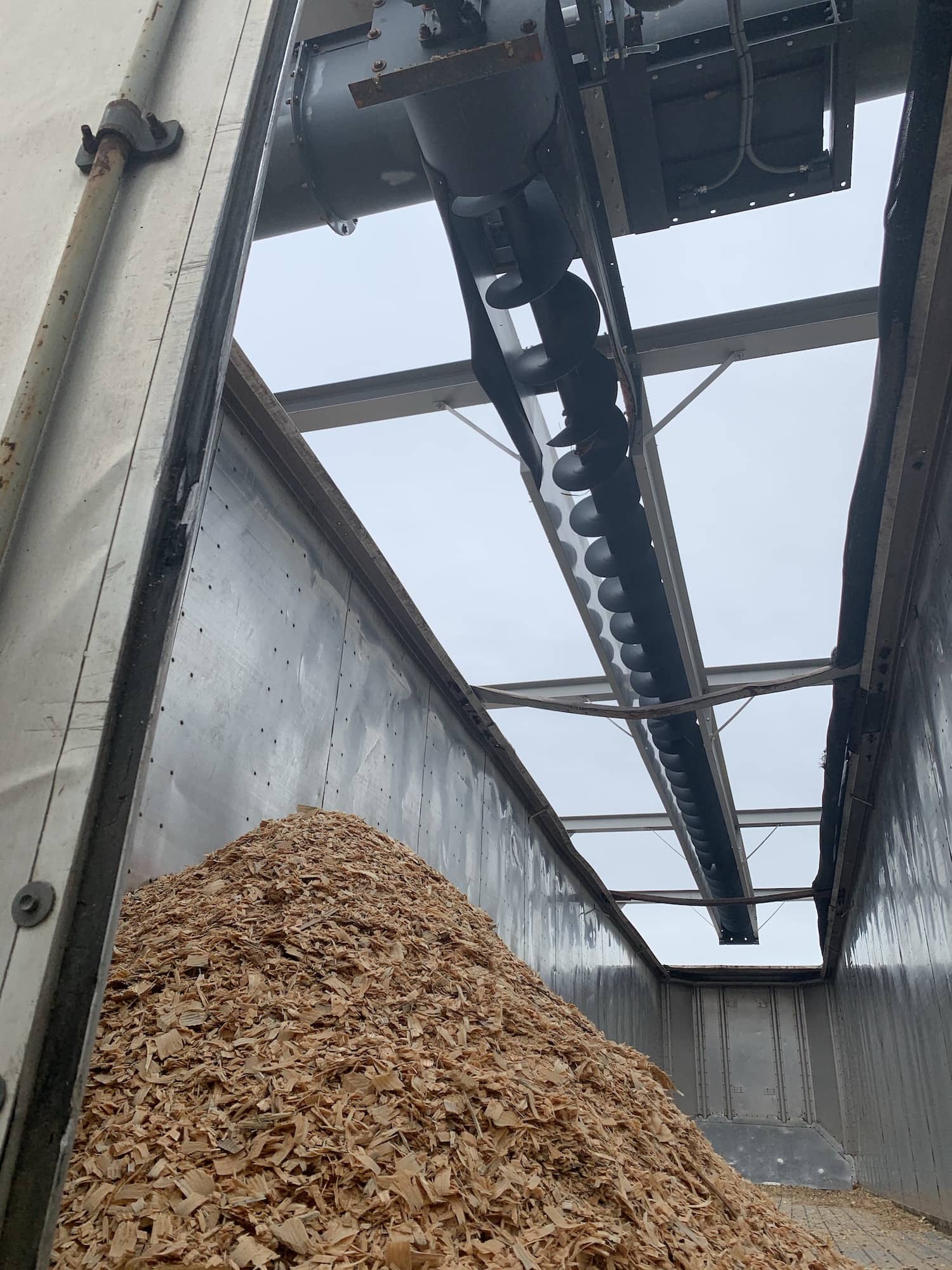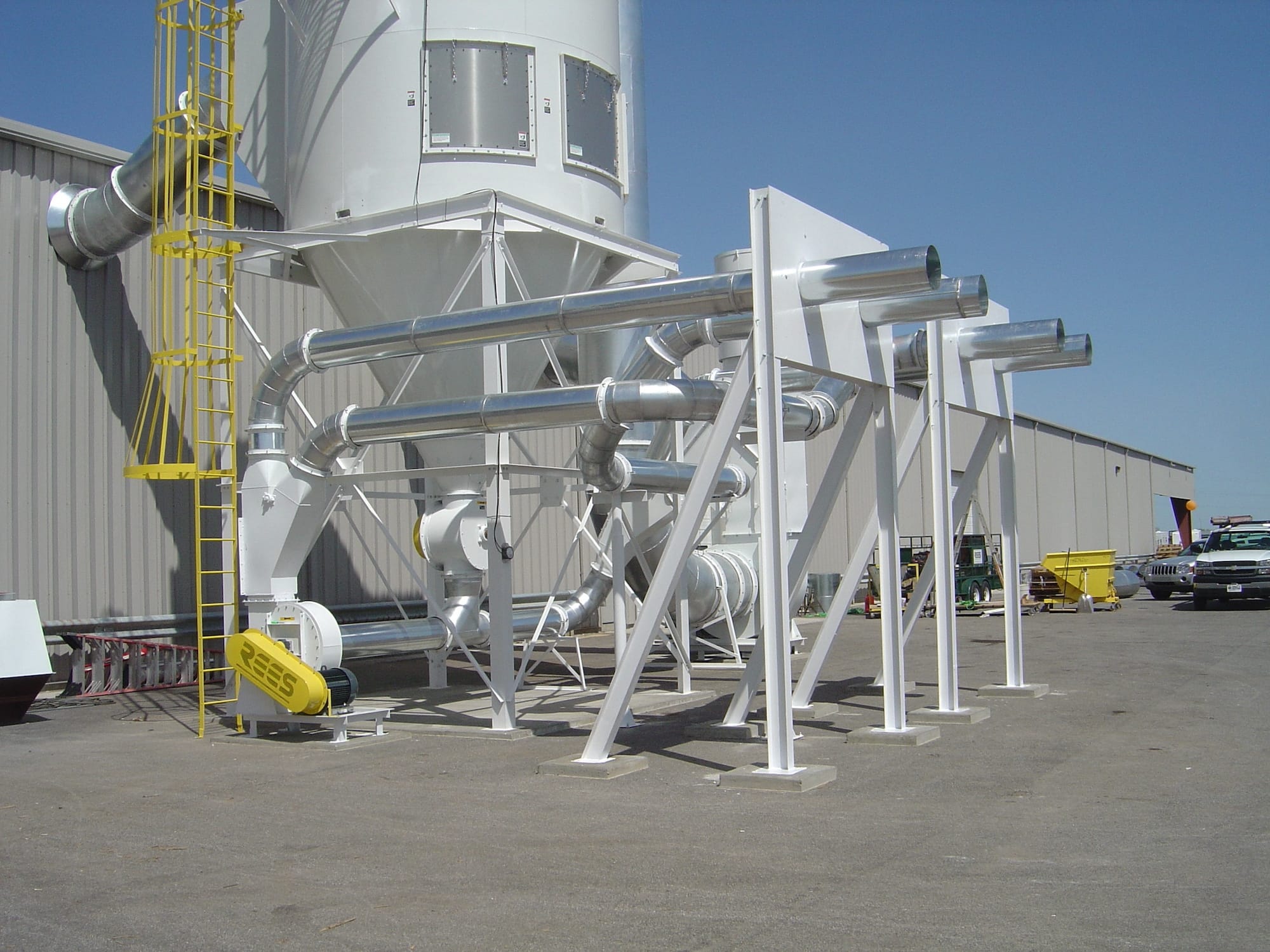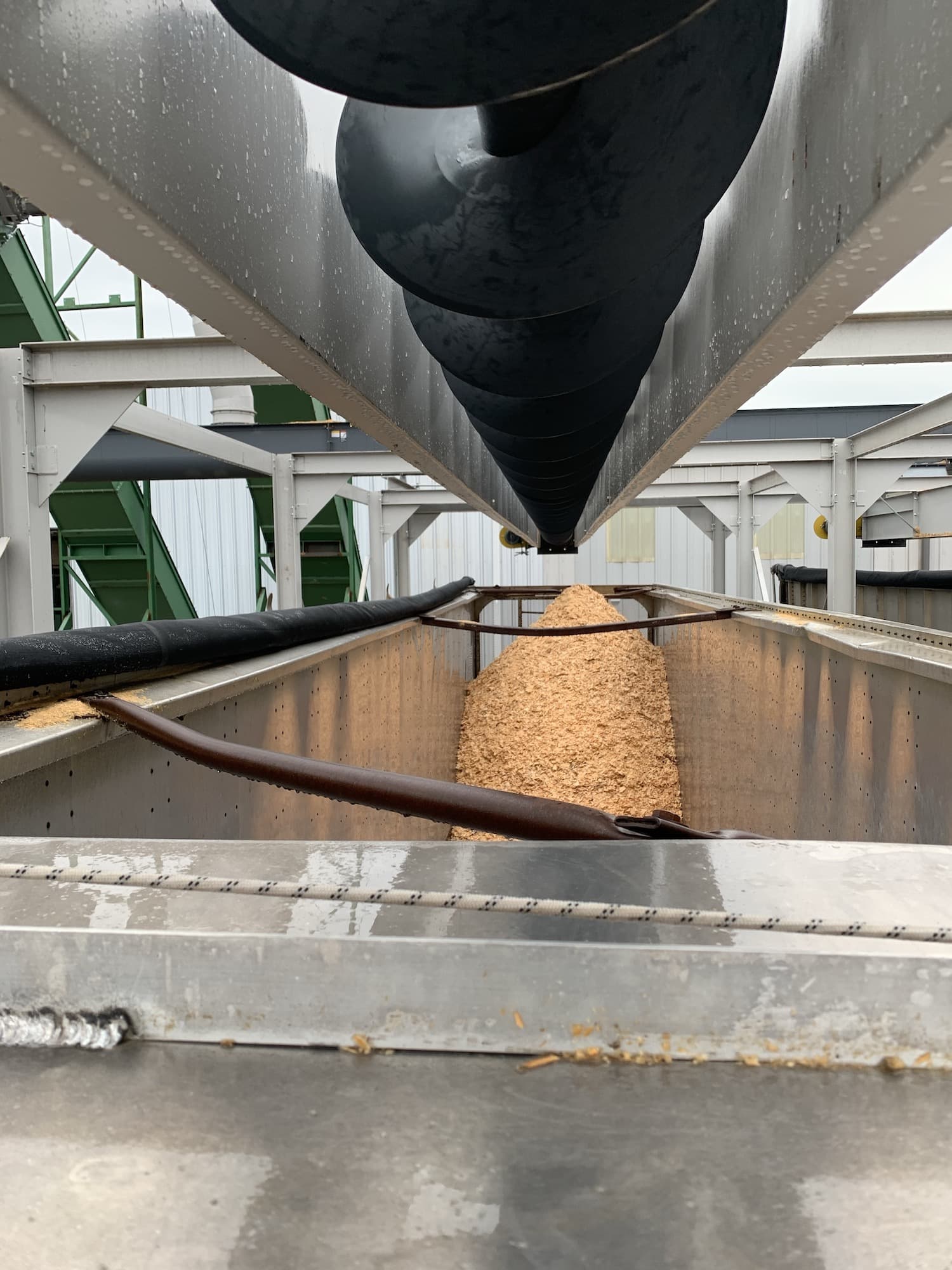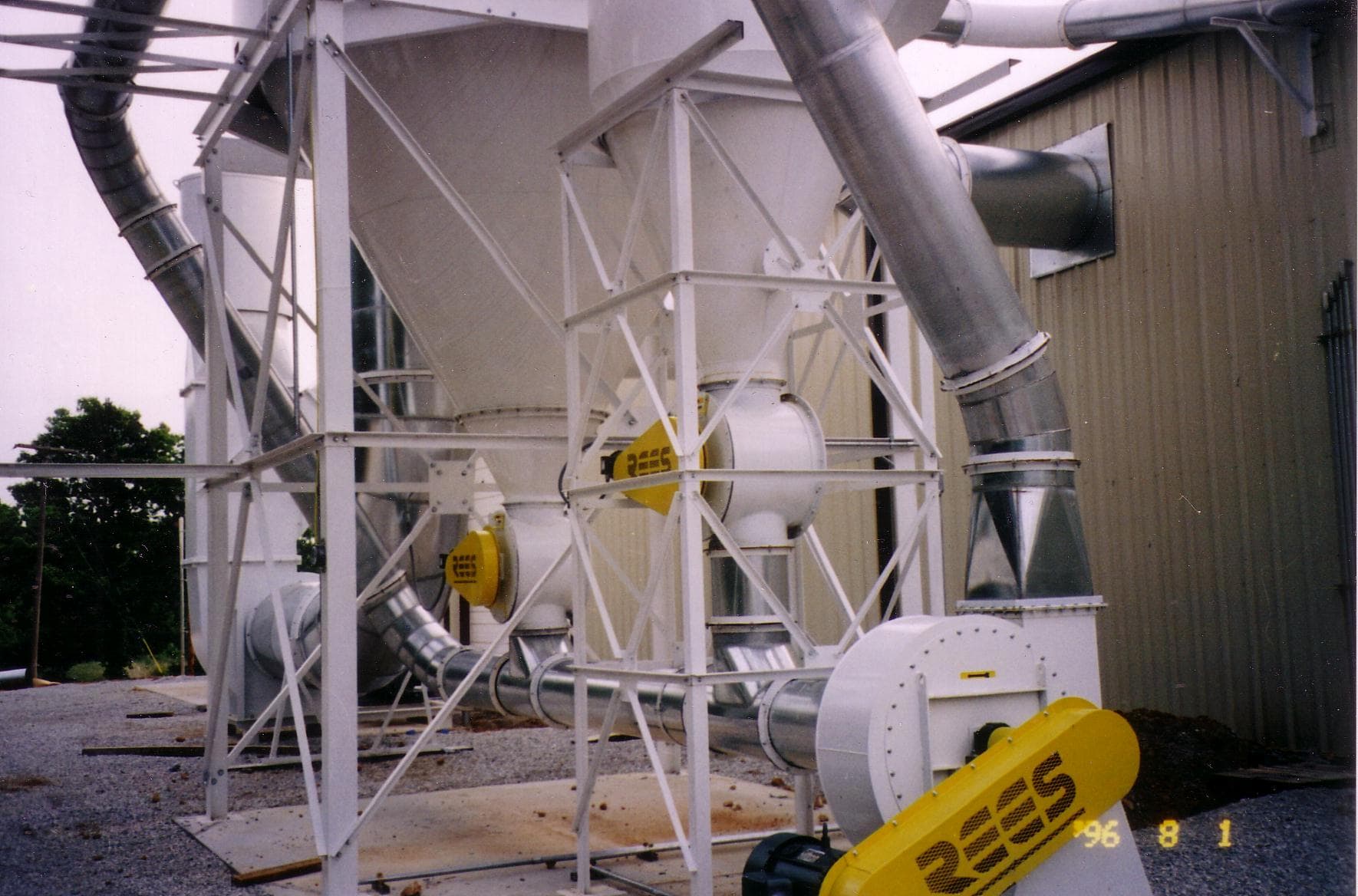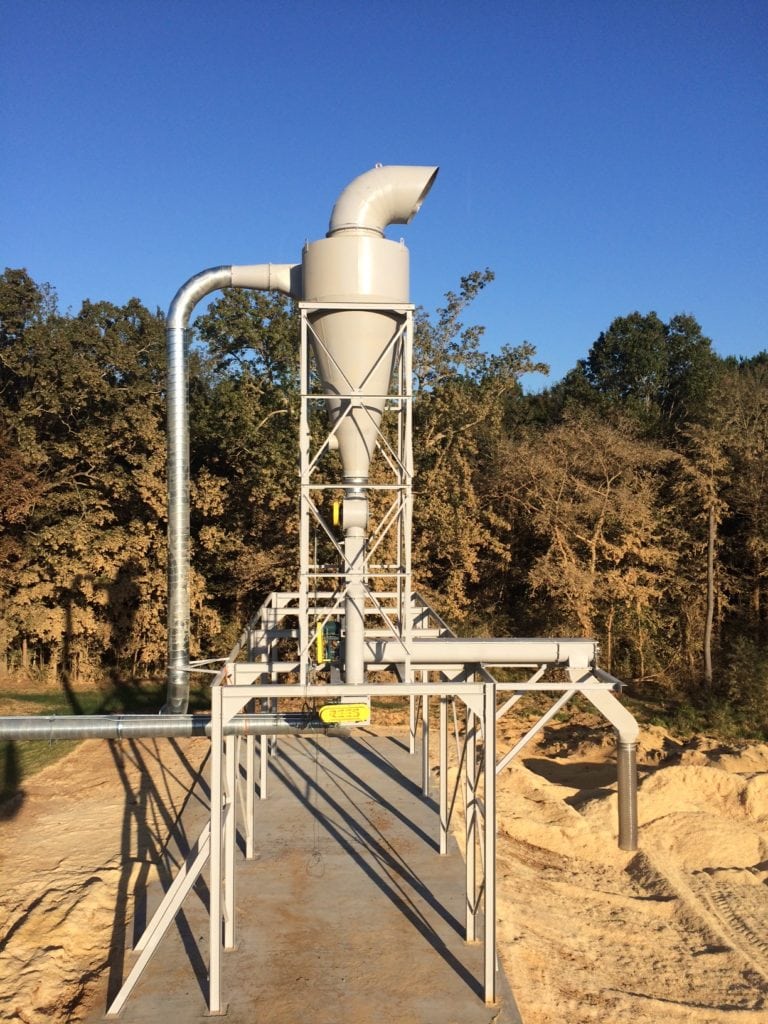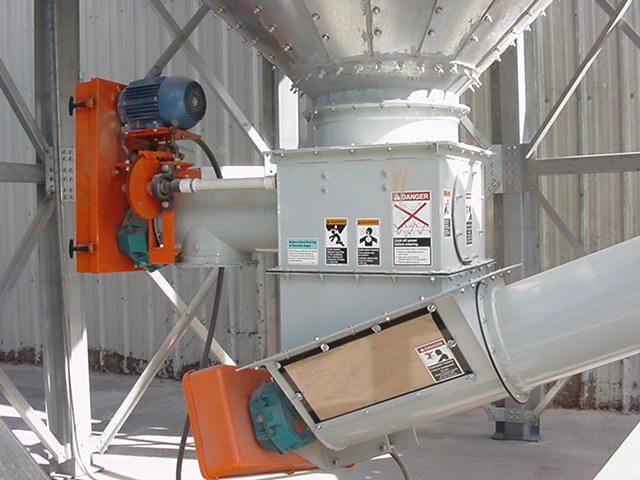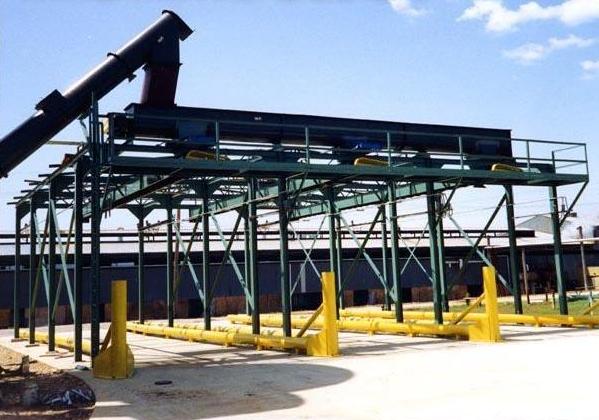 Havco-Wood-Silo-Transfer-Sys
Acco-Brands-Screw-Load-Out-2
Acadian-Hdwd-Truck-Load-Out-2
Weyerhaeuser-Truck-Load-Out
Types of Waste Transfer Systems
Low Pressure Transfer Systems
REES uses low pressure systems to pick up waste under a cyclone, filter, grinder, or feeder, then blows the waste to a cyclone over a storage bin, silo, or trailer. The system can be designed with a closed-loop to return the air back to the blower creating a dust-free transfer system.
---
High-Pressure Transfer Systems
REES also designs high-pressure systems to transfer large volumes of bulk material over long distances. Used frequently to move waste to silos and boilers, high-pressure systems require machined rotary airlock feeders and positive displacement pumps.
---
Screw Conveyors
REES designs load-out systems that use screw conveyors to transfer waste into containers or open-top trailers where leveling screws distribute the waste evenly. They are also used to feed boilers, as well as unload silos and bins.
---
Trailer Blow-In Systems
REES designs and fabricates a low pressure transfer system that blows a positive pressure into the back of a trailer parked and sealed at a "back-stop". A negative pressure pipe exits the trailer and travels back to the blower creating a closed-loop.