REES manufactures its own line of material handling fans for dust collection, pneumatic conveying, and fume/vapor exhaust systems. In addition, REES has access to industry-leading fan manufacturers. Industrial fans can be provided as individual pieces of equipment or incorporated into air systems up to 100,000 CFM. Fans may be ordered with or without drive components, motors, motor bases, belt and shaft guards, fan bases, special wheels, and inlet/outlet flanges.
In addition to the REES Model M Fans, we sell and service:
BloApCo
Chicago Blower
Cincinnati Fan
Hartzell
Howden American
New York Blower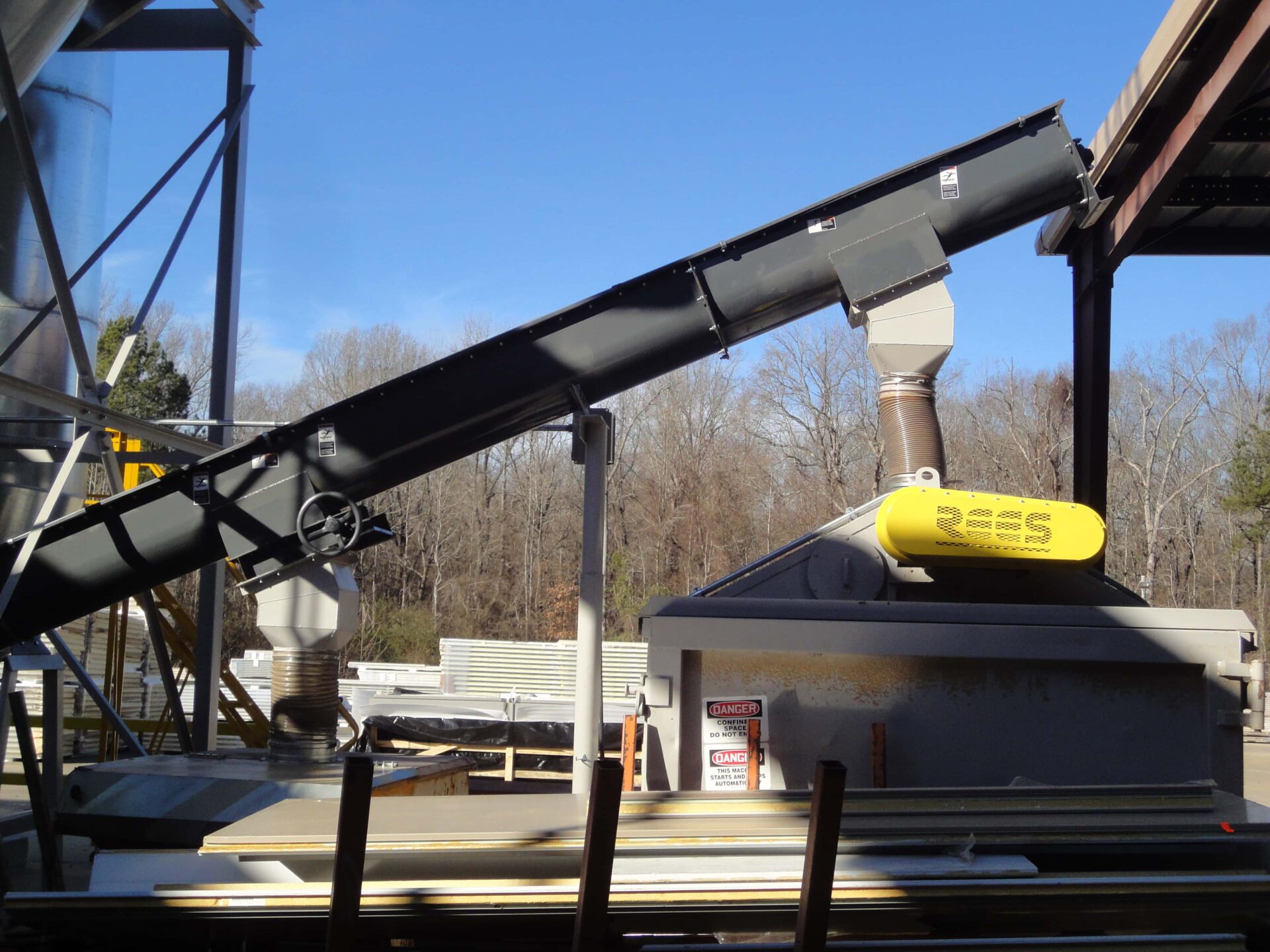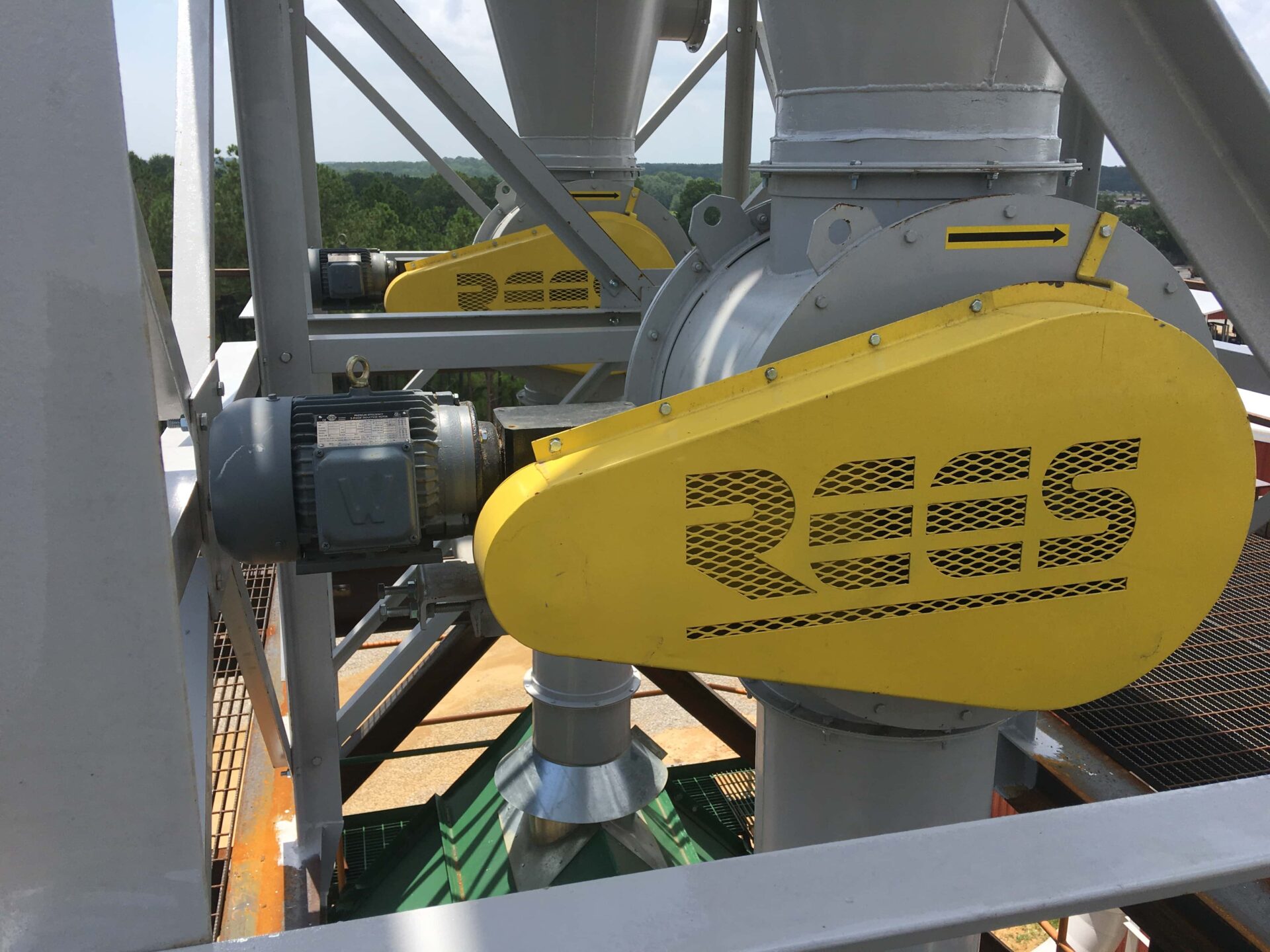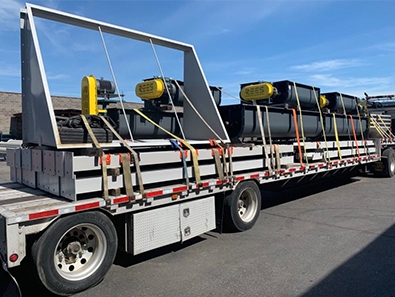 ---
REES Model M Fans
REES manufactures the Model M material handling fan in sizes 11 to 38 (inlet diameter) with capacities up to 60,000 CFM. Used primarily in heavier bulk material conveying applications, the Model M Fan has a proven track record as a dependable, low-pressure fan that can be modified for specific industrial applications. The Model M Fan is recognized for heavy-duty construction and high-quality components which assures the customer many years of uninterrupted service.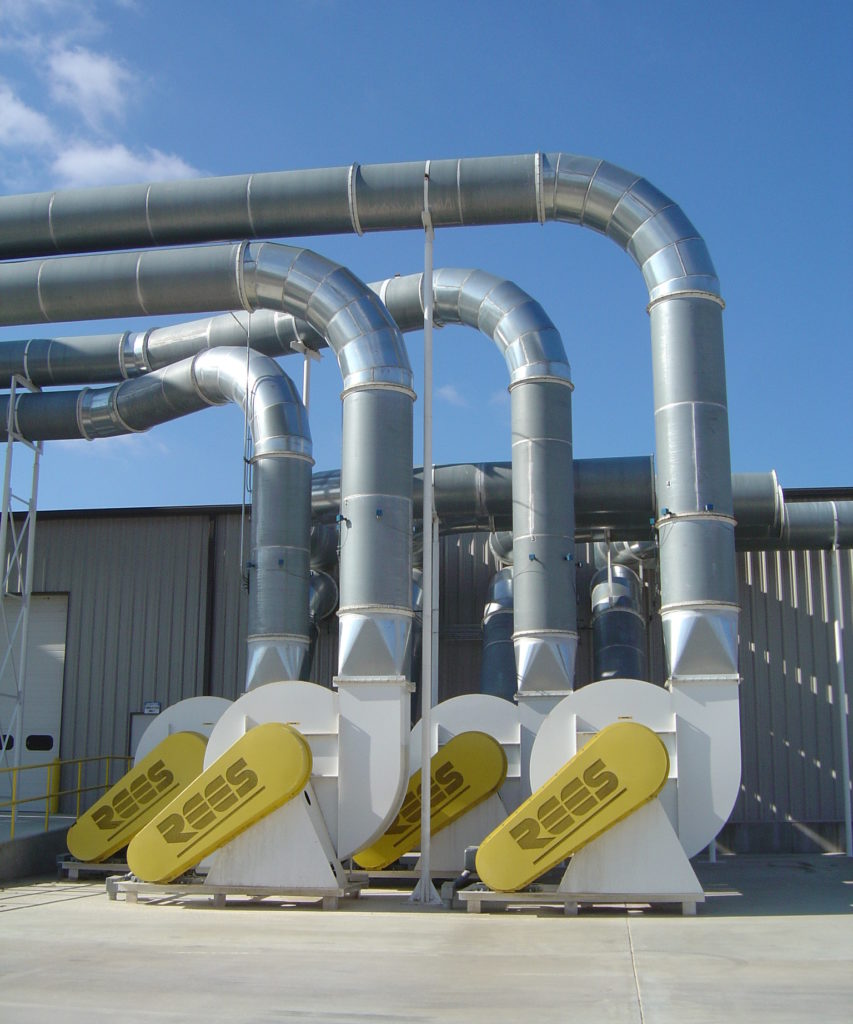 Design Parameters
21" to 72" wheel diameters
11" to 38" inlet diameters
2,000 to 60,000 CFM
2" to 18" static pressure
Bearings
Double-interlock pillow blocks
Hardened tapered roller bearings
Rugged outer housing
Double-locking set collars
Fan Housing
10 ga to 3/8" plate
Rotatable up to size 23
Inlet collar and outlet flange
Fan Wheels
1/4" to 1/2" plate blades
1/4" to 5/8" plate backplate
Tapered hubs and bushings
Shafts
Machine turned, ground and polished
Also Includes
Drain plug, shaft seal, lifting lugs
Arrangements
Arrangement 1
Our standard fan arrangement showing a clockwise upblast configuration. Specify rotation and location of outlet when ordering.
Arrangement 9F
Complete fan including motor, V-belt drive and sliding motor base, all floor mounted on a unitary base. A beltguard is a safety requirement for this configuration, but is not shown.

---
Options
Heavy duty with larger shaft, bearings and heavier plate for housing and wheel
Stainless steel, abrasion resistant plate and wear liners for special applications
Fan wheel modifications to handle abrasive or stringy material
Removable scroll for replacement where extreme abrasive situations exist
Fan only in arrangement 1 or arrangement 9F with motor, motor base and drive
Unitary base to mount fan and motor with legs to reduce accumulating debris
Beltguard with unique two-piece design for easy access and maintenance
Bolted clean out door to access fan housing for internal inspection