REES provides Industrial Ventilation Systems to continually remove and supply air to a particular area in the plant where a controlled environment is needed to eliminate physical hazards or maintain temperature and humidity conditions.
Many industrial facilities have processes that produce hazardous dusts, vapors, or gases requiring an exhaust system to prevent exposure to workers. The system must capture and convey the contaminants, clean the air, recover any valuable material, and prevent any further air pollution.
Industrial ventilation systems are a key component of dozens of major industries across the nation. These include woodworking, metal fabrication, food processing, manufacturing, and many more. These systems keep the air around a plant safe to breathe and decent for working in, as many byproducts of modern fabrication can cause harm to the lungs and body as a whole.
At REES, we have vast experience installing, fabricating, and maintaining ventilation systems across a variety of industries, and for a variety of clients.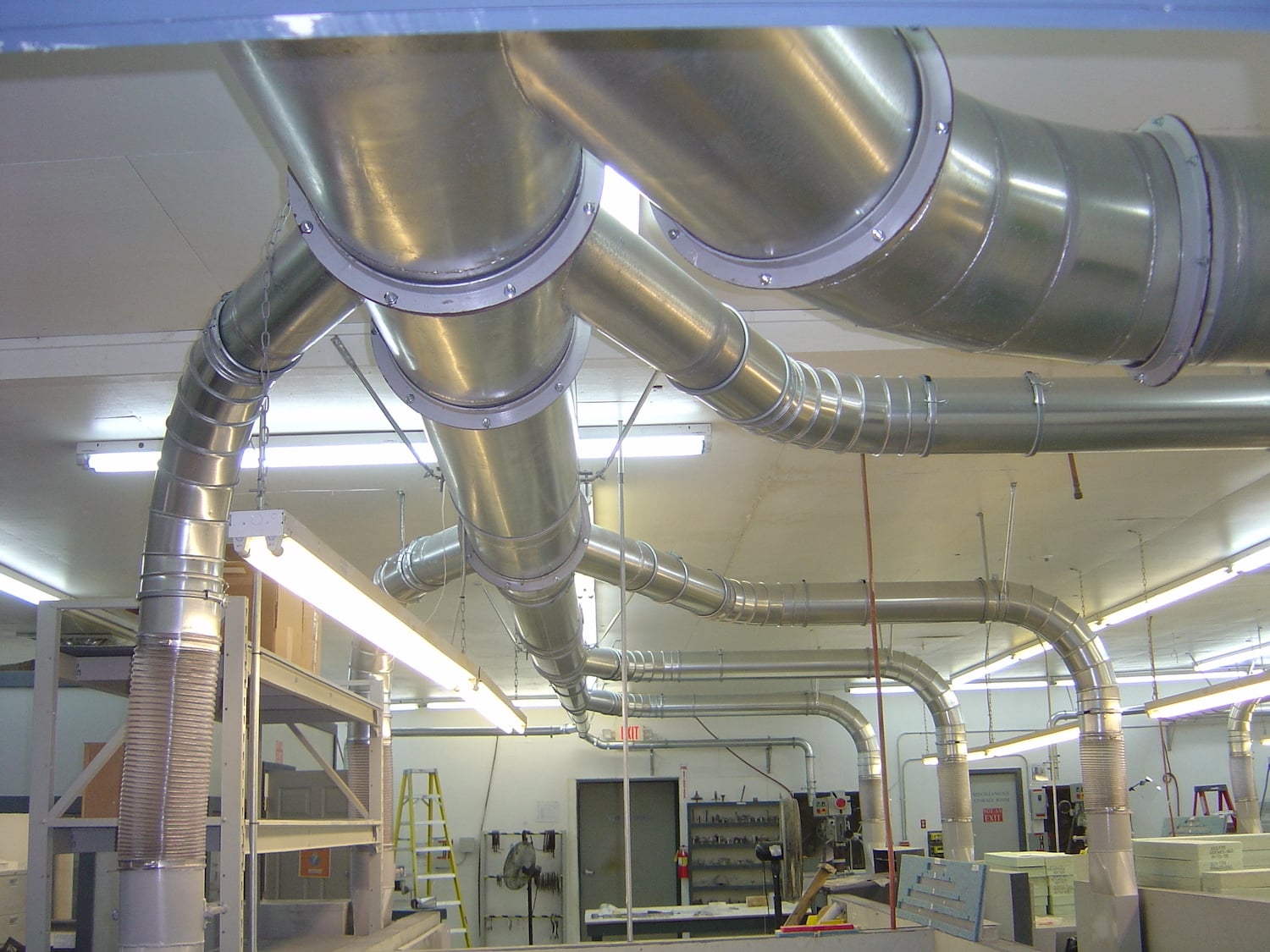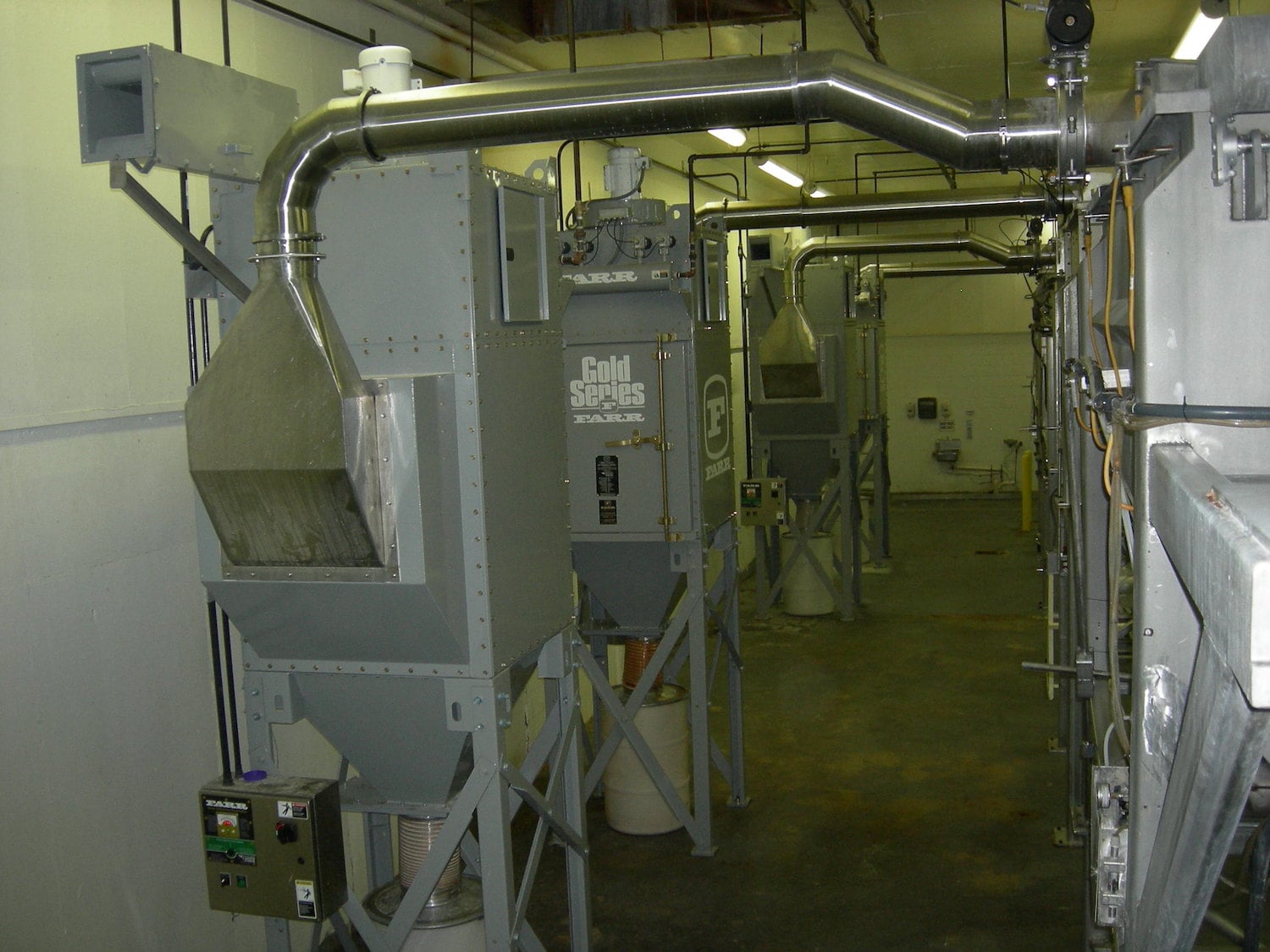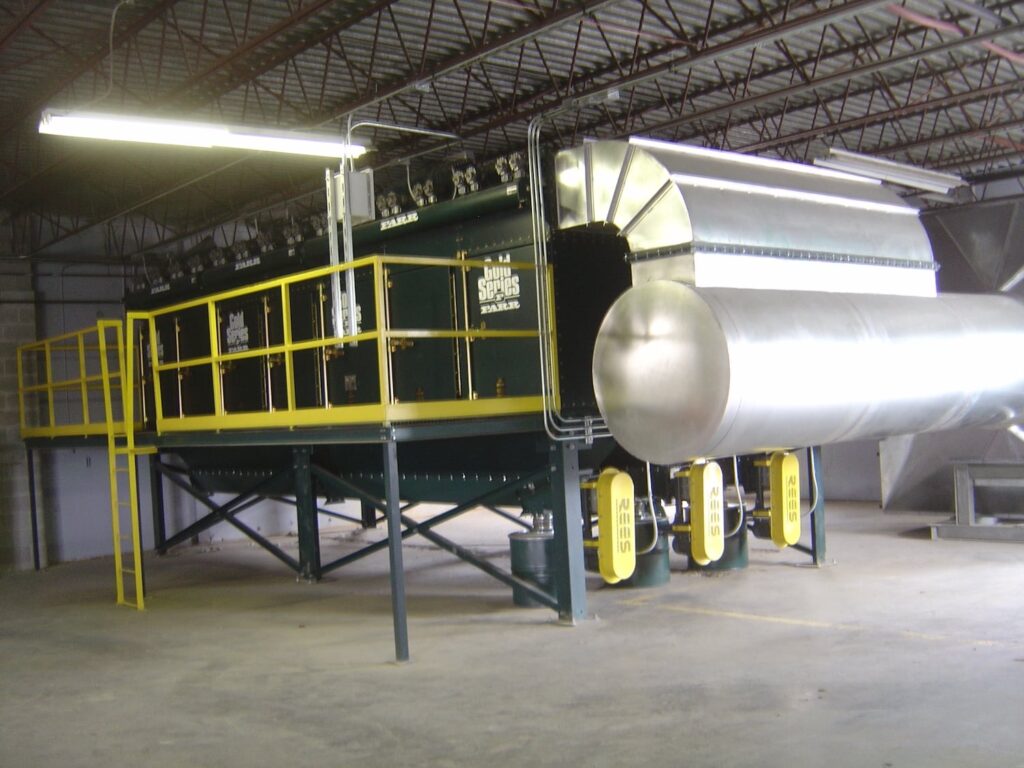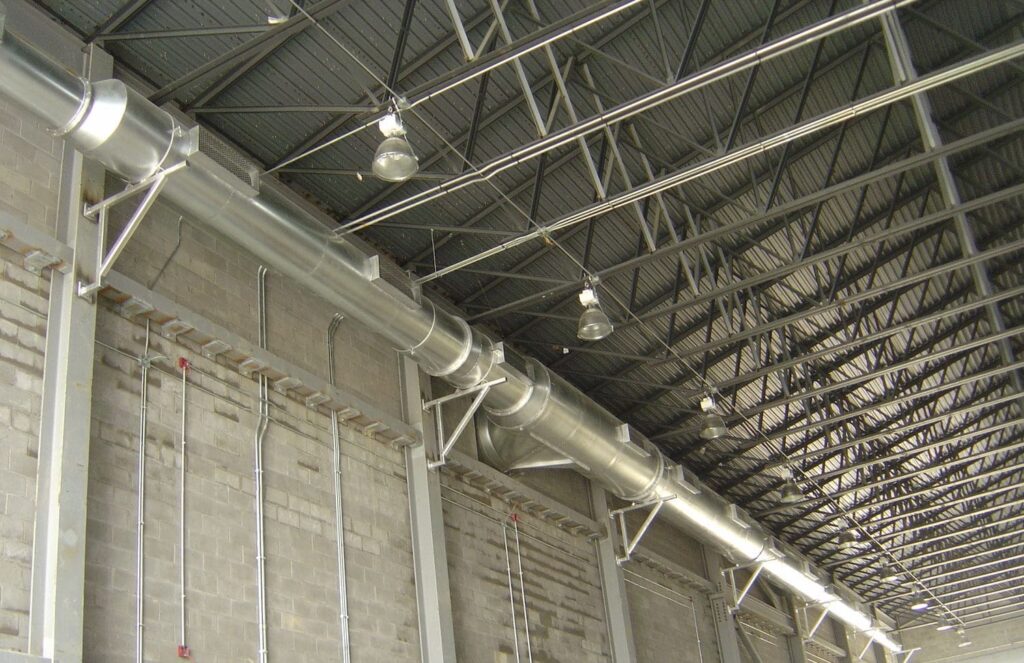 Components to Meet Project Goals
In designing an industrial ventilation system, REES integrates four key components to achieve project goals:
Hoods
Hoods are the pieces which catch the dust, gas, etc. as it is created in the fabrication process. Hoods must be designed properly to effectively contain air contaminants with consideration of capture velocity, location, and workstation limitations. The type of hood you'll need, and how precisely it will be installed, is dependent on the your industry and the exact factors behind your fabrication process. An expert at REES will be able to help you pinpoint these factors, and how they'll influence your installation.
Ductwork is the metal airway network that's typically installed along or wall or ceiling. It carries the dust or gas from where it's made, to where it will ultimately be collected. Ductwork must also be effective by maintaining the required conveying velocity and using best practices for the design pipe, elbows, and fittings. Ductwork can vary in size, shape, material, etc., once again depending on the nature of your plant and the operations that go on inside.
Air can't move effectively by itself, so the installation of fans are a must in almost every industrial ventilation system install. The selected fan must be specified to handle exhaust air, fumes, vapors or gases, and be sized to convey the air properly. Fans are by and large more universal than other components of an industrial ventilation system, but as with every part, your recommended type will vary.
Filter Separator
Filter separators take out the finer particles in the ventilated air and adhere them to its surface. Filtered air is less likely to throw unsafe particles back up into the surrounding air, helping keep your plant safe and productive. A separator or control device must include the proper filtering media such as impingement baffles, bag filters, HEPA filters, and carbon filters with considerations for the air-to-cloth ratio.