REES manufactures centrifugal cyclone separators to collect medium to coarse dust particles in a variety of applications ranging from small shops to large plants. We also custom fabricate cyclones to customer specifications in carbon steel, galvanized steel, and stainless steel.
Abrasion inlet plates and liners can be added for tougher applications. As stand-alone collectors or as primary separators in front of filters, cyclones are a low-maintenance and cost-effective solution for many dust collection applications.
The proper type of cyclone separator for your plant depends on the specific type of job you need your cyclonic separator to perform. The centrifugal nature of cyclone separators means that no one separator is suitable for every job; consider the average size of the particles you'll be filtering out, the velocity of the air moving through the separator, your desired level of efficiency vs. performance, among other factors.
REES also offers optional add-ons to cyclonic separators that make it better suited to the precise conditions of your plant and/or your processing needs. Consider add-ons like our Rain Elbows and Reverse Cone Rain Caps for protection from the precipitation and other elements, Closed Loop Caps and Backdraft Dampers for a cleaner airway with little human intervention.
Many businesses also invest in closeout doors for easy access to the filtered material. For plants that need quantifiable data on their filtered material quickly or frequently, a closeout door is a must. This also makes determining the need for and performing maintenance easier, as the cyclone separator's interior and operation chamber are very easily accessed in comparison to those without a closeout door.
Cyclone separators make up an integral part of many firms' dust collection solutions, not only for their cost-effectiveness, but for their versatility. Of the three standard REES cyclone separators, there is a cyclone and add-on combination to suit most dust collection and separation needs. Read on below to read more about each individual REES cyclonic separator, and the matching accessories.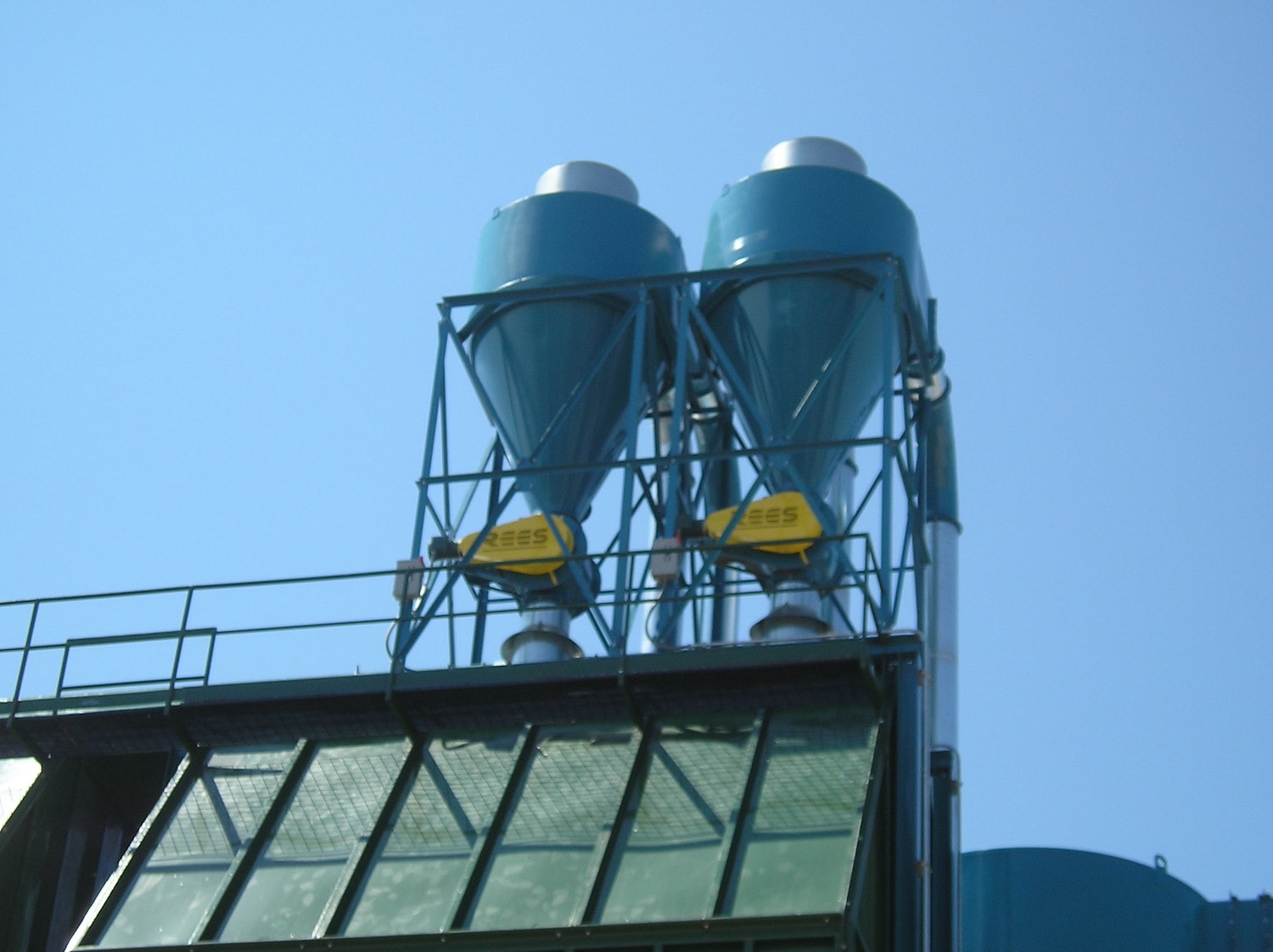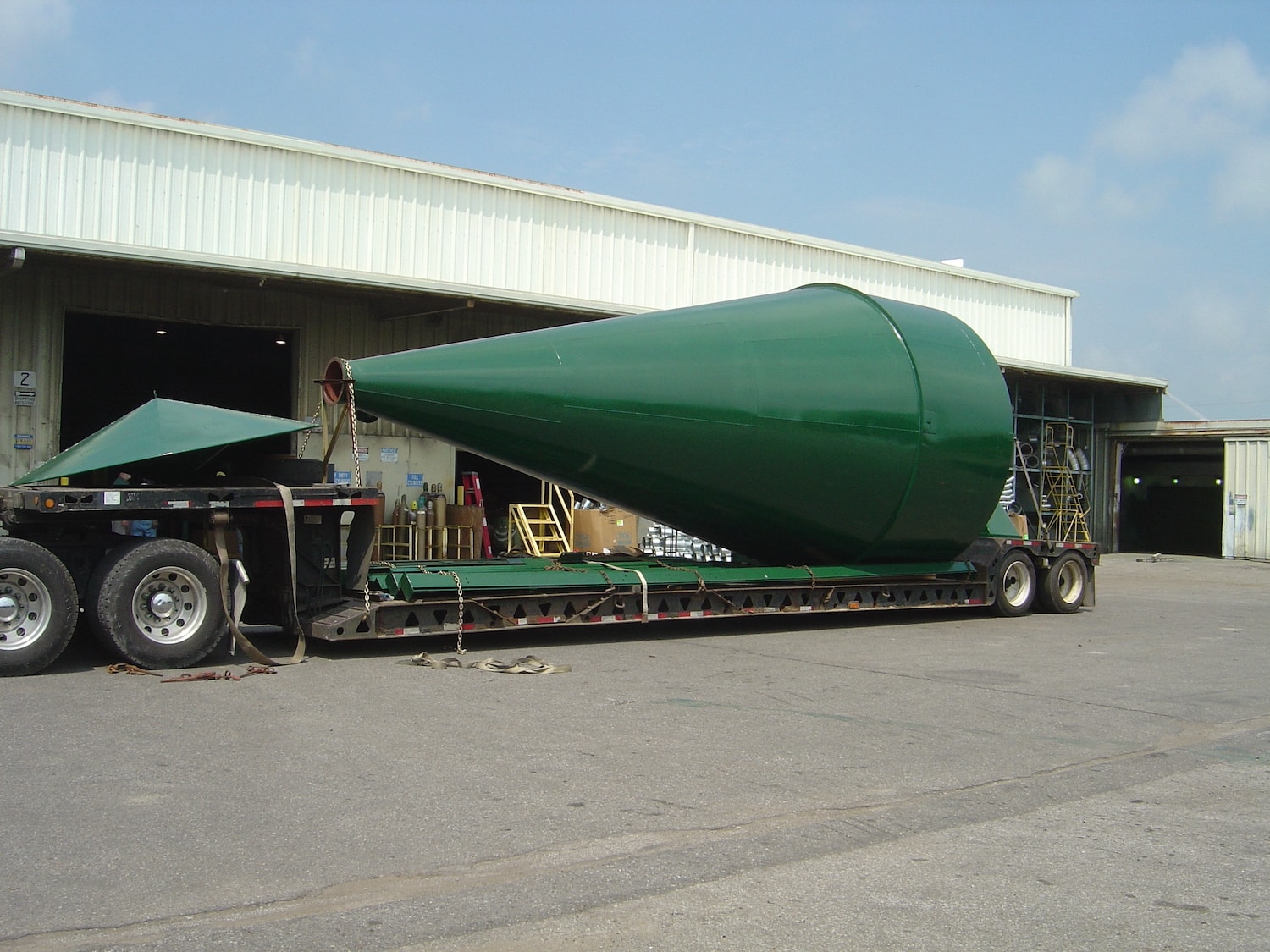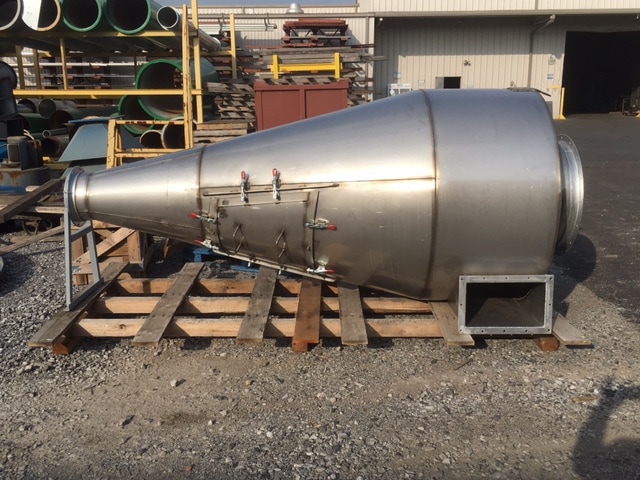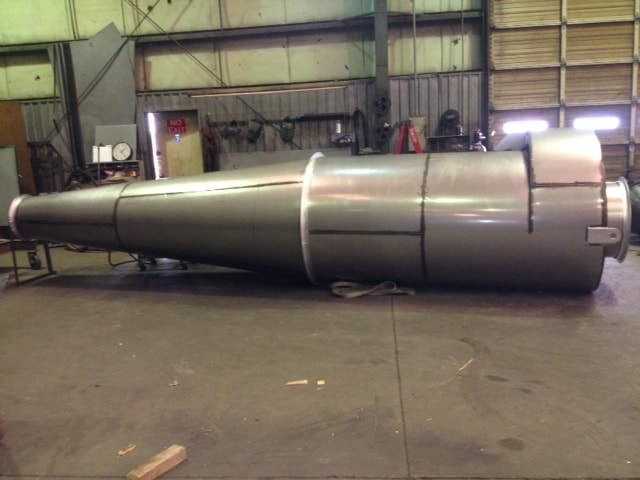 Cedar-Creek-Storage-Bin-Load-Out
---
Standard REES Cyclones
Model K
The REES Model K cyclone is used in applications where larger particles exist like chips or shavings. Also the Model K is used where height restrictions pose a problem.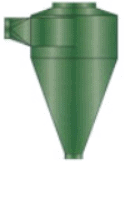 ---
Cyclone Options