REES manufactures centrifugal cyclone separators to collect medium to coarse dust particles in a variety of applications ranging from small shops to large plants. We also custom fabricate cyclones to customer specifications in carbon steel, galvanized steel, and stainless steel.
Abrasion inlet plates and liners can be added for tougher applications. As stand-alone collectors or as primary separators in front of filters, cyclones are a low-maintenance and cost-effective solution for many dust collection applications.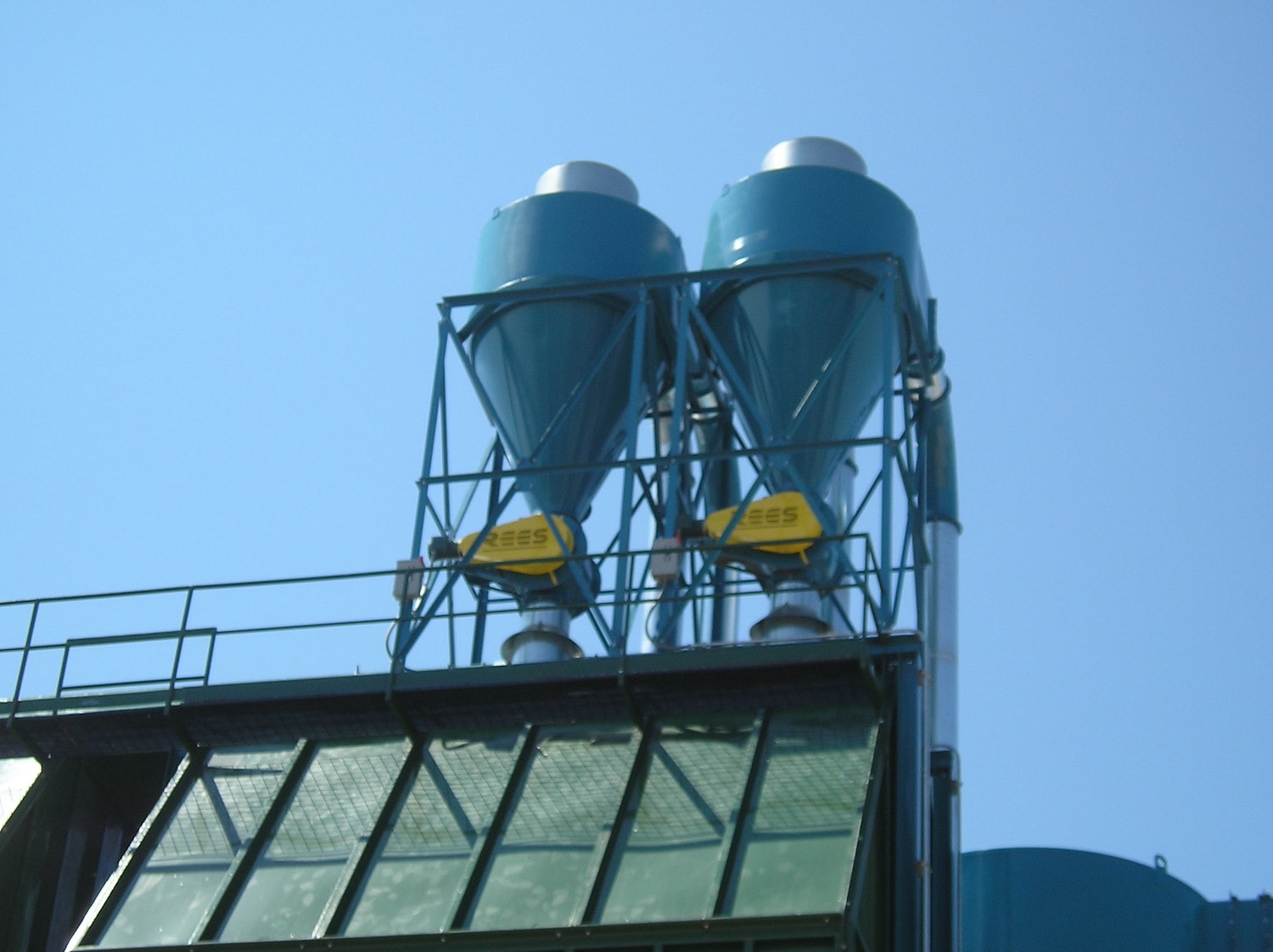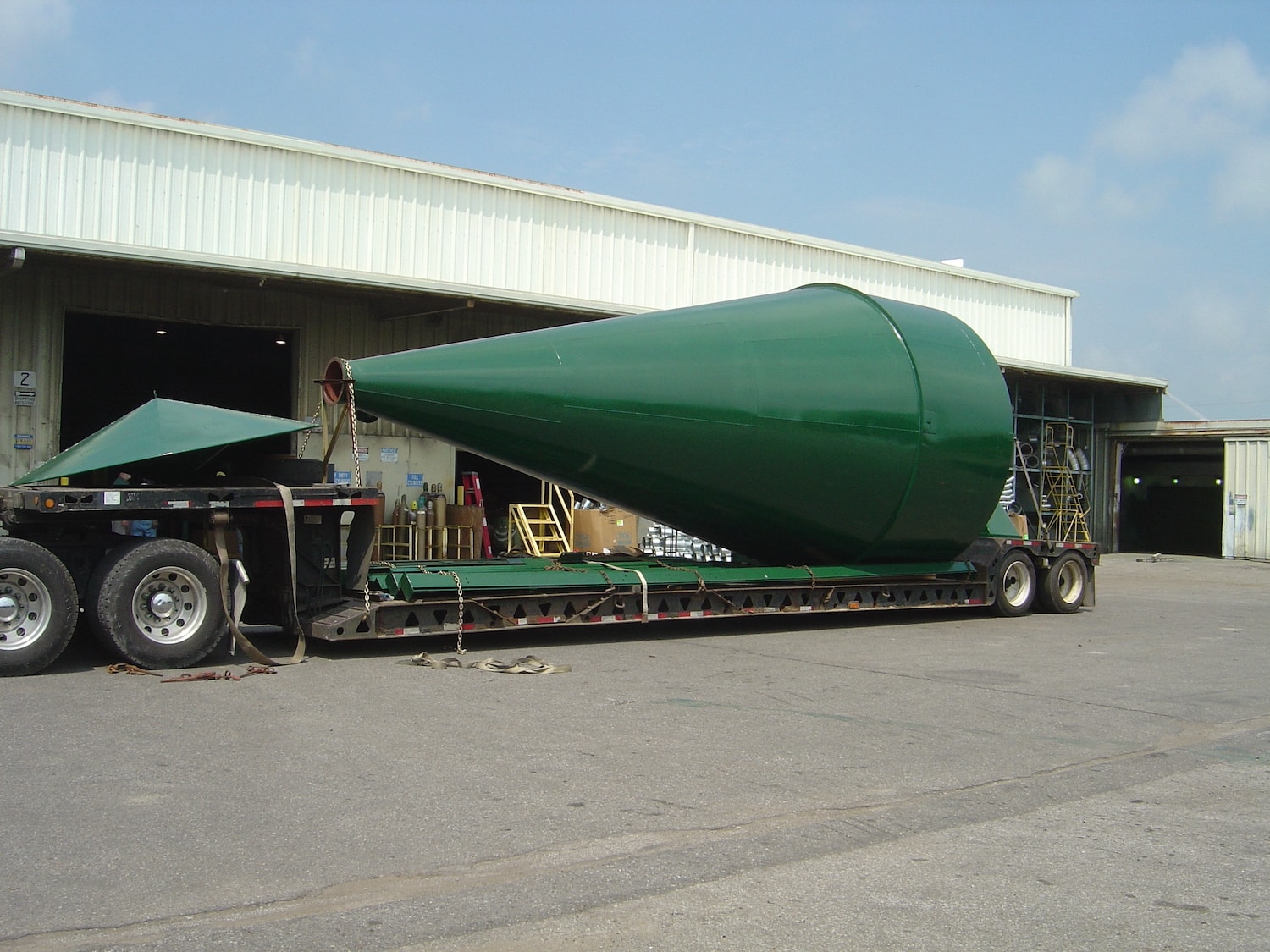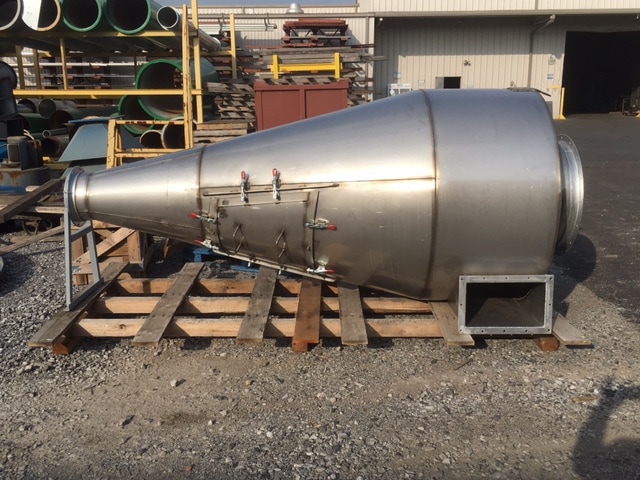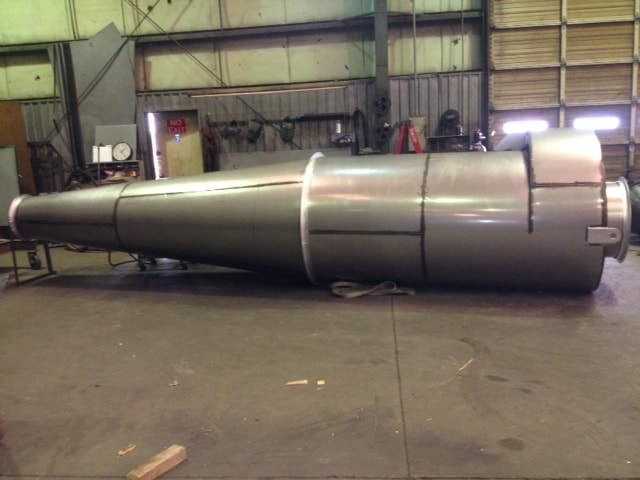 Cedar-Creek-Storage-Bin-Load-Out
---
Standard REES Cyclones
Model K
The REES Model K cyclone is used in applications where larger particles exist like chips or shavings. Also the Model K is used where height restrictions pose a problem.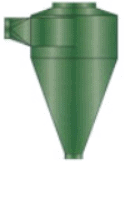 ---
Cyclone Options